Hotel hacienda Posada de Vallina
Hotel hacienda Posada de Vallina
Hotel hacienda Posada de Vallina
You are staying in a house built before the second enlargement of the Mosque (by Hixem I, 785 BC) on the site of the ancient Visigothic church of Saint Vincent.
This house was occupied by the Alarifes (the Mosque builders) and afterwards used as one of the most important lodging houses in Spain, thanks to its position along the ?Via Augusta?, a route where settlers and merchants used to pass regularly.
According to popular belief, Christopher Columbus slept in the present room number 104.
The building of the Andalusian railway meant that the house was closed to visitors, but some years later it was in use again as a communal neighbours? house, until it was finally converted into the Posada de Vallina Hotel ***.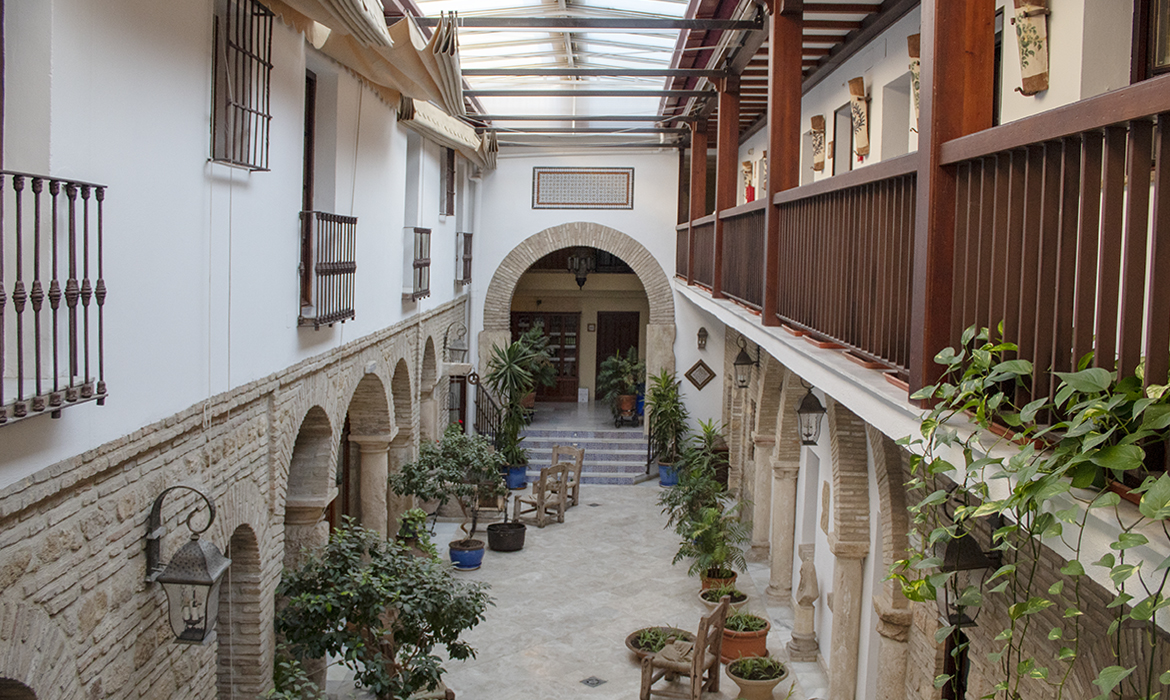 INFORMATION OF INTEREST
| | |
| --- | --- |
| Facilities | Television, heating/air-conditioning, safe box, fully-equipped bathroom inc.hair-dryer, piped music, Internet connection, mini-bar, restaurant serving breakfast, laundry service, reception open 24 hours, phone and fax service, booking service for: Flamenco shows - Arabic baths - tours of city/neighbouring areas |