Cordobaviva - Active tourism in Cordoba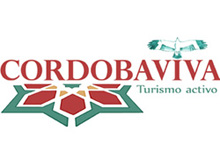 Cordobaviva is a company which deals with ecotourism and nature tourism, showing tourists the surrounding countryside, culture and the natural areas of Cordoba and its province.

Cordobaviva is made up of a wide range of professionals from Cordoba (archaeologists, biologists, naturalists, mycologists, geologists and business partners), whose extensive knowledge of the surrounding countryside helps to provide a top quality service.
The activities, workshops and tour packages are aimed at a wide range of different ages from children to senior citizens, as well as family groups, friends, associations, people with physical or sensory disabilities, universities, professionals, and so on.
Cordobaviva
Tel: +34 672 213 883
Email: info@cordobaviva.com
More info: www.cordobaviva.com